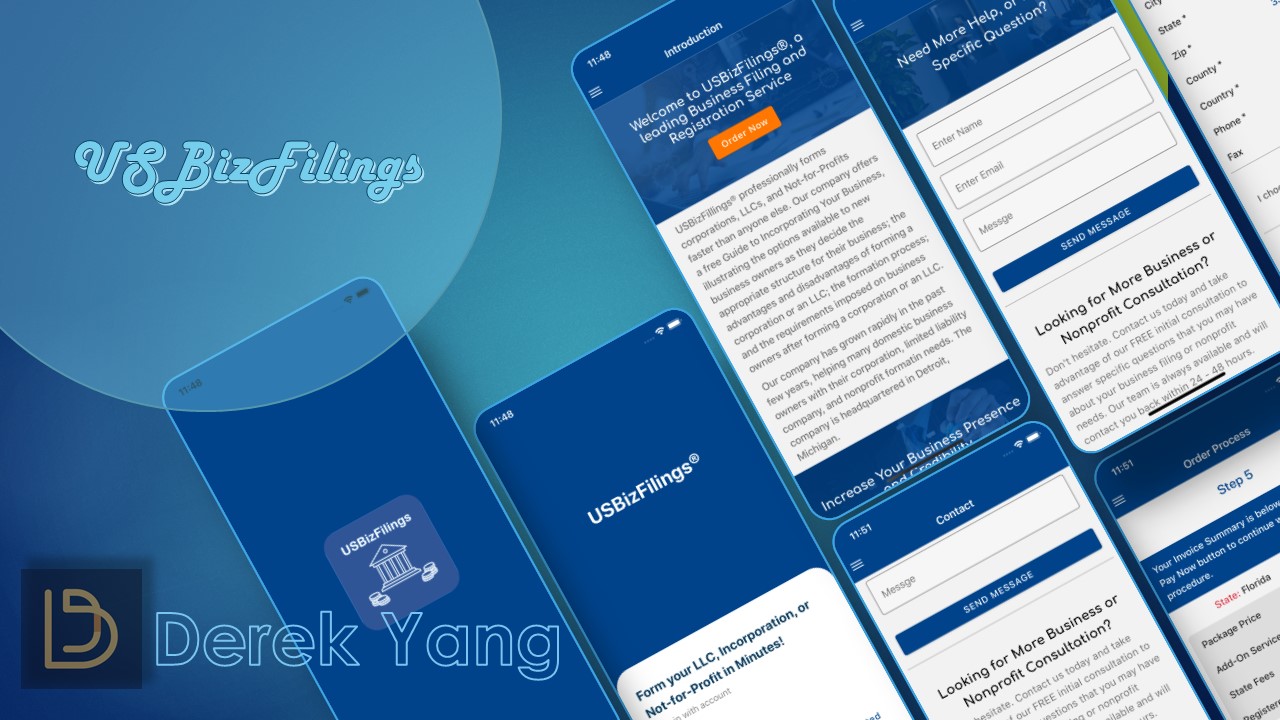 USBizFilings (Hybrid App)
React Native | Expo | React Context | Google Analytics | Paypal Payment API
USBizFilings professionally forms corporations, LLCs, and Not-for-Profits faster than anyone else by offering a free Guide to Incorporating businesses, illustrating the options available to new business owners as they decide the appropriate structure for their business; the advantages and disadvantages of forming a corporation or an LLC; the formation process; and the requirements imposed on business owners after forming a corporation or an LLC.
Implemented the responsive design which is tailored specifically for all mobile devices and built flexible custom interface components that could be reused through all the app.
Troubleshot, and fixed bugs for the app and published it successfully to the Apple app store.
Built the REST API for this app, architected to decrease average response time by 1.3 seconds.
View Project